2021 Mercedes-Benz C 300 Sedan Designo Cardinal Red Metallic
2021 Mercedes-Benz C 300 Sedan – Certified Pre-Owned – Available in Stock
Mileage: 16,695
Exterior Color: designo Cardinal Red Metallic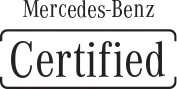 Eligibility

To qualify for Pre-Owned Certification, a Mercedes-Benz vehicle must meet stringent criteria and pass a rigorous 165+ point inspection.

CARFAX® Vehicle History Report
6 model year/75,000 mile eligibility limit
Serviced according to maintenance schedule
Description
The 2021 Mercedes-Benz C 300 Sedan in designo Cardinal Red Metallic is a remarkable choice for those seeking a blend of sophistication and performance. This captivating exterior color sets the stage for a truly remarkable driving experience.
With its sleek lines and aerodynamic curves, the C 300 Sedan exudes a timeless elegance that turns heads wherever it goes. The design of the Designo Cardinal Red Metallic color adds a touch of modernity to this classic silhouette, making it a standout among its peers.
2021 Mercedes-Benz C 300 Sedan
Overview
The 2021 Mercedes-Benz C 300 Sedan is a luxury vehicle that combines elegance, performance, and advanced technology. With its sleek design, refined interior, and powerful engine, this performance sedan offers a captivating driving experience that caters to the discerning tastes of automotive enthusiasts.
Exterior Design 
The C 300 Sedan boasts a stylish and contemporary exterior design that effortlessly catches attention on the road. The aerodynamic lines and sculpted curves create a sense of fluidity, while the iconic Mercedes-Benz luxury car grille and LED headlights add a touch of sophistication.
The attention to detail is evident in every aspect, from the sleek profile to the chrome accents that accentuate the premium aesthetic.
Interior Comfort and Luxury 
Step inside the C 300 Sedan and a world of luxury and comfort greet you. The spacious cabin offers seating for five passengers, with plush upholstery and ergonomic seating that provide exceptional support on long journeys.
The exquisite craftsmanship is apparent in every detail, from the hand-finished wood trims to the premium interior materials. With its whisper-quiet ride and advanced climate control system, the C 300 Sedan ensures that every drive is a luxurious experience.
Cutting-Edge Technology
Mercedes-Benz is renowned for its innovative technology, and the C 300 Sedan is no exception. Equipped with the latest advancements, this sedan offers a seamless blend of connectivity and convenience.
The intuitive infotainment system features a high-resolution display and integrates with your smartphone, allowing you to access your favorite apps and media effortlessly.
The available Burmester® Surround Sound System ensures an immersive audio experience, while the advanced driver-assistance systems provide an extra layer of safety and peace of mind.
Performance and Efficiency 
Under the hood, the C 300 Sedan is powered by a turbocharged 2.0-liter inline-4 engine, delivering an impressive 255 horsepower. The dynamic performance is complemented by smooth handling and precise steering, making every twist and turn a joy to navigate.
The sedan offers multiple driving modes, including Sport and Comfort, allowing you to tailor the driving experience to your preferences. With its efficient engineering, the C 300 Sedan achieves impressive fuel economy ratings, ensuring you can enjoy spirited drives while minimizing your environmental footprint.
Safety Features
Safety is a top priority for Mercedes-Benz, and the C 300 Sedan has a comprehensive suite of safety features. From advanced airbag systems to adaptive braking technology, this sedan offers multiple layers of protection for you and your passengers.
Intelligent driver-assistance systems, such as blind-spot monitoring and lane-keeping assist, enhance situational awareness and help prevent potential accidents.
The 2021 Mercedes-Benz C 300 Sedan is a luxurious and captivating vehicle that combines style, performance, and cutting-edge technology.
This sedan exudes sophistication in every detail, from its elegant exterior to its refined interior. With its powerful engine, advanced safety features, and seamless connectivity, the C 300 Sedan offers an unparalleled driving experience that sets new standards in the luxury segment.
Specifications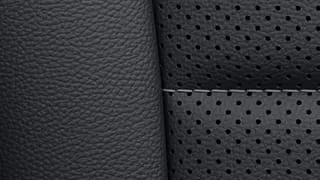 Interior Color: Black MB-Tex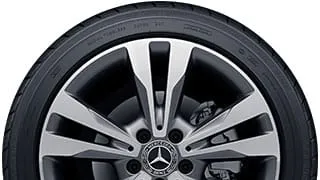 Wheels: 18-inch twin 5-spoke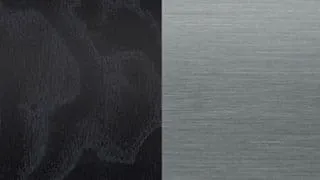 Trim: Natural Grain Black Ash wood and aluminum
Additional Warranty and Maintenance Coverage Plans Available
CPO Extended Limited Warranty
Available for Certified Pre-Owned vehicles that are 6 years old or newer and have less than 75,000 miles, the CPO Extended Limited Warranty is available in 1 or 2-year packages with unlimited mileage. It covers powertrain components, electrical components and more, and it's 100% refundable if canceled before the expiration of the 1-year Certified Pre-Owned Limited Warranty included with the purchase of the vehicle.
Includes service by factory-trained technicians using Genuine Mercedes-Benz Parts
Helps retain your vehicle's integrity and market value
Can be prepaid in full or built into your monthly payments
Honored at any of our 380+ authorized Mercedes-Benz dealers
Includes Mercedes-Benz Roadside Assistance
Covers unforeseen repairs for the majority of vehicle components
Mercedes-Benz Star Prepaid Maintenance
Pay in advance and reap the rewards. For vehicles up to 8 model years old with less than 80,000 miles, there are 2 and 3-year plans available. Coverage is provided in 1-year/10,000-mile service intervals (up to 110,000 miles) and includes an oil change, filter replacements, fluid check, multi-point inspection and more.
Helps retain your vehicle's integrity and market value
Includes service by factory-trained technicians using Genuine Mercedes-Benz Parts
Can be prepaid in full or built into your monthly payments
Honored at any of our 380+ authorized Mercedes-Benz dealers
Greater convenience having paid for maintenance in advance.